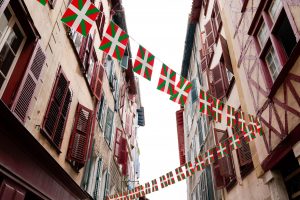 LASO Transportes S.A has opened a new branch in the Basque Country. Since October 2nd, it has been offering its freight transport services. The Country Manager of this new branch will be Juan Ayestaran. With this opening, the company has now 11 branches in total.
As one of the largest players in the area of conventional and special transport at national and international level, the company will expand its operation/activity in the Basque Country market, located between the extreme north of Spain and the extreme southwest of France. The new branch has been offering its services since October 2nd.
This openness arises as the company sees internationalization as one of its main growth vectors. It is currently present in 11 countries: Portugal, Spain, Germany, Netherlands, Italy, France and Slovenia, Mozambique, Morocco, United Kingdom and, more recently, in the Basque Country.
The internationalization strategy aims to focus on the specific needs of its customers based on proximity, availability and quality of service, offering multiple solutions for any challenge presented without geographic limits.
Growth and expansion are part of your strategy to achieve your goals.
Together, We Overcome Obstacles.