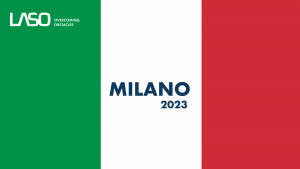 LASO, a company specialized in providing excellent services in the transport sector at national and international level, will expand its activity in the Italian market. With a branch in Florence since 2019, we announce the opening of an office in Milan, which demonstrates the consolidation of LASO Italy.
The internationalization strategy aims to focus on the specific needs of its customers, based on proximity, availability and quality of service, offering multiple solutions for any challenge that arises.
LASO Transportes has internationalization as one of its main growth vectors, being present in 10 countries: Portugal, Spain, Germany, Holland, Italy, France and Slovenia, United Kingdom, Mozambique and Morocco.
Overcoming Obstacles!