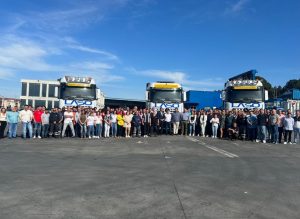 In accordance with LASO's marketing and communication strategy, which involves privileging direct contact with its partners, it received a visit from Sport Lisboa e Benfica at its headquarters building.
In an informal environment, BTV chatted with some employees, who shared ideas about the company's day-to-day activities, as well as new perspectives and challenges ahead in the transport sector.
We appreciate the trust placed in LASO.
Together, Overcoming Obstacles!